Name of Head of Department
Mr A Grigg BA (Hons), PGCE
Introduction to the department
The geography department has a shared vision, and for students we seek to engender the following –
Knowledge and understanding of the planet Earth and its people.
Lasting awareness of the world around us.
Sensitivity and empathy towards all others.
Tolerance and independent thinking.
Preparedness for an active citizen's role in a changing world.
We have access to the schools well equipped ICT facilities and specialist geography software and web-based programs. The Geography team has a strong interest in fieldwork to support all key stages and is well resourced providing students with a range of support materials to encourage and promote learning.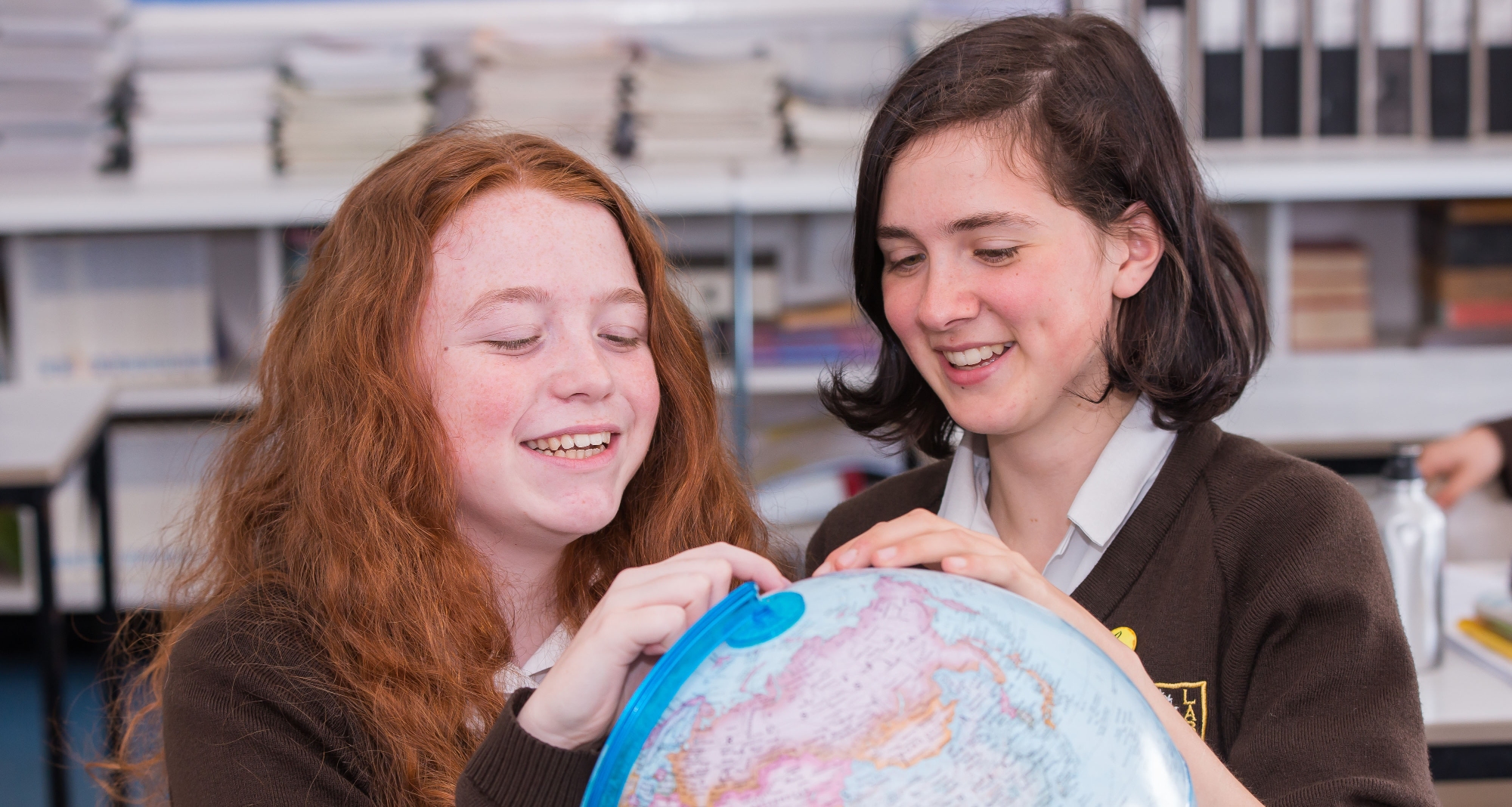 Key stage 3 (Year 7 and 8)
The KS3 course is intended to introduce students to the full scope of the subject from the start. The programme of study in each year at KS3 incorporates a variety of places, scales and issues and is planned for progression of skills, knowledge and understanding.
Year 7
Exploring Britain; Investigating Maps; How Ice Shapes the World; Population and Resources; Tectonics
Year 8
Ecosystems; Development in Africa; Environmental Issues; Amazing Asia
Key stage 4 (Year 9, 10 and 11)
Key stage 4 at DHSG
Pupils follow the AQA A specification.
Full details of the specification and assessment criteria can be found on the AQA website GCSE Geography Specification
Teaching at Key Stage Four
Lessons and schemes of work are designed to be varied in content, resource and activity. Controlled assessment is a major assessment component and the department has monitoring and feedback systems in place to support achievement.
Year 9
River landscapes of the UK
Coastal landscapes of the UK
Changing economic world
Year 10
The challenge of natural hazards
Urban issues and challenges fieldwork
Changing economic world
Year 11
The living world
Resource management
The specification is examined through 2 papers each of which has a written examination.. In both papers students will have to complete 3 questions in 1½ hours. Students will also have to complete one piece of controlled coursework assessment
Extra-curricular activities
Year 7 – Aquarium visit – looking at threats to ecosystems
Year 10 - Plymouth - urban Investigation
Year 11 - Coastal Investigation
Year 11 - Slapton Ley - Residential Fieldwork