Name of Head of Department
Ms A Trower, BSc (Hons), PGCE
Introduction to the department
The geography department has a shared vision, and for students we seek to engender the following
Knowledge and understanding of the planet Earth and its people.
Lasting awareness of the world around us.
Sensitivity and empathy towards all others.
Tolerance and independent thinking.
Preparedness for an active citizen's role in a changing world.
We have access to the schools well equipped ICT facilities and specialist geography software and web-based programs. The Geography team has a strong interest in fieldwork to support all key stages and is well resourced, providing students with a range of support materials to encourage and promote learning.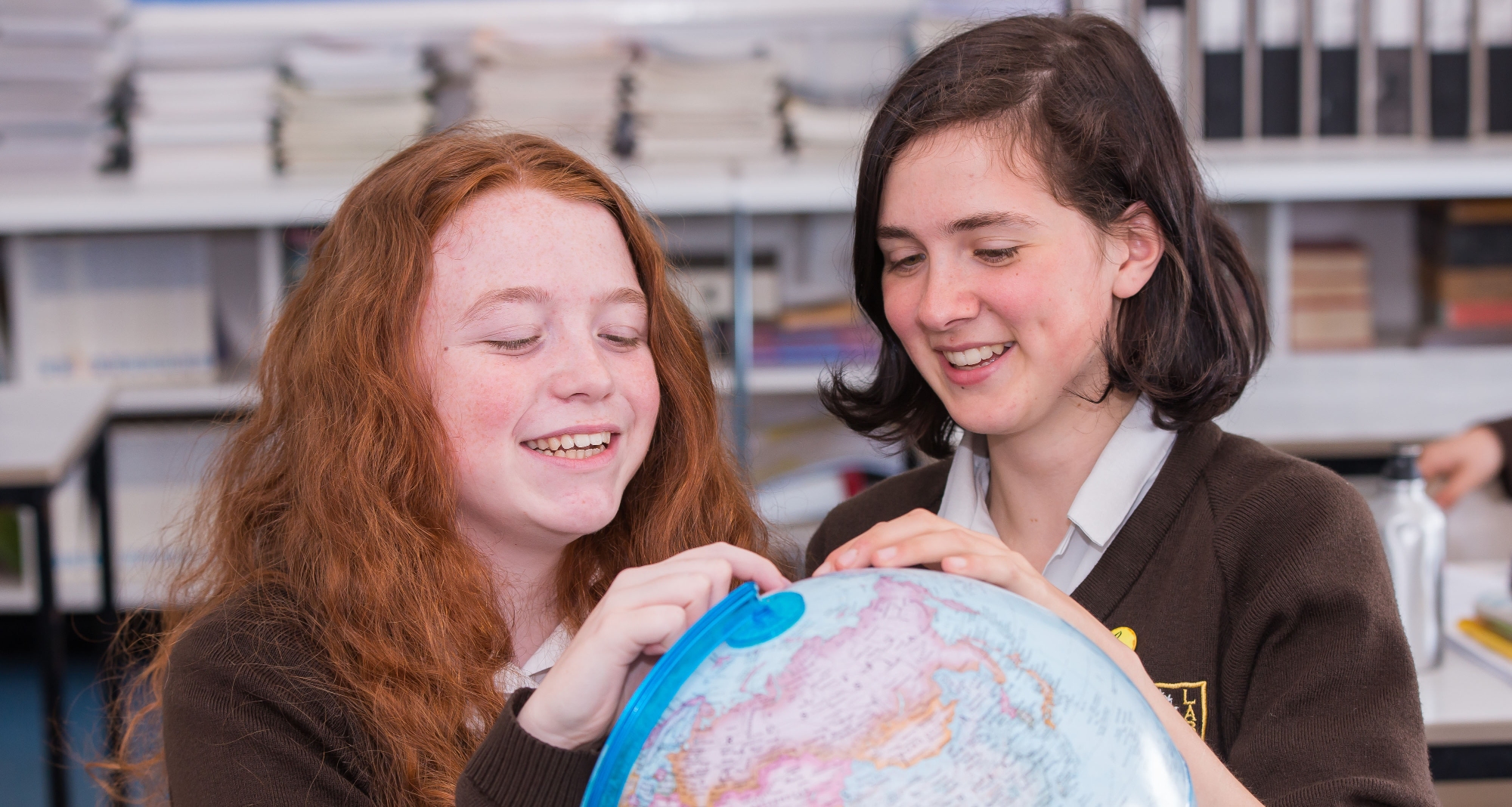 Key stage 3 (Year 7 and 8)
The KS3 course is intended to introduce students to the full scope of the subject from the very start and allow all students to appreciate and investigate the sheer variety of physical and human landscapes on our planet and how these are changing. The programme of study in each year at KS3 is carefully designed to incorporate a variety of places, scales and contemporary issues and is planned for the progression of skills, knowledge and understanding.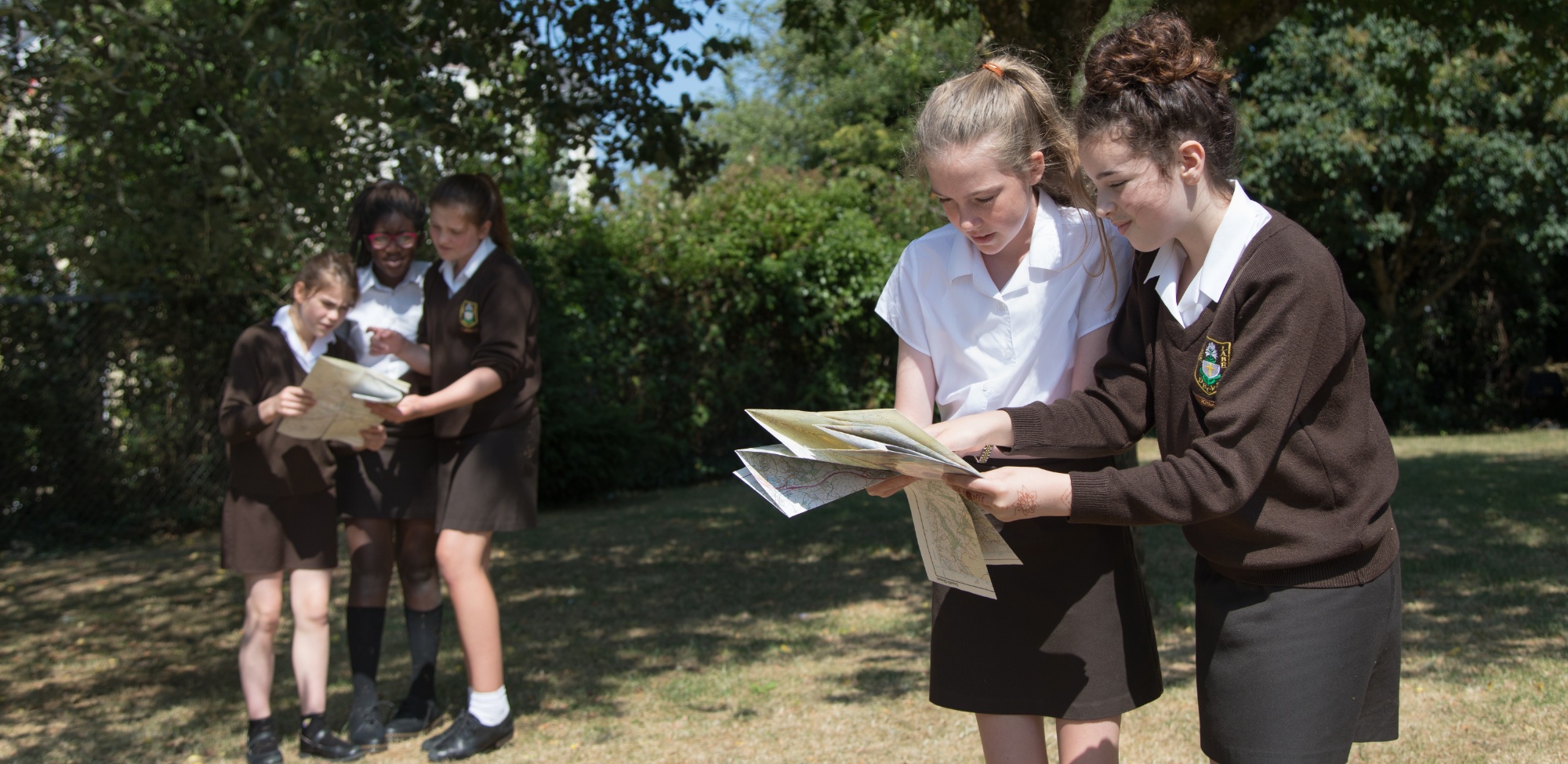 Year 7
Amazing Places; Weather and Climate; Our Changing Settlements; Our Frozen Planet – A Journey to Antarctica; Population and Resources; Oceans on the Edge.
Year 8
Ecosystems - Tropical Rainforests and Hot Deserts; Our Hazardous World – Volcanoes and Earthquakes; Globalisation and Fashion; Amazing Asia.
Key stage 4 (Year 9, 10 and 11)
Key stage 4 at DHSG
Students follow the AQA specification.
Full details of the specification and assessment criteria can be found on the AQA website GCSE Geography Specification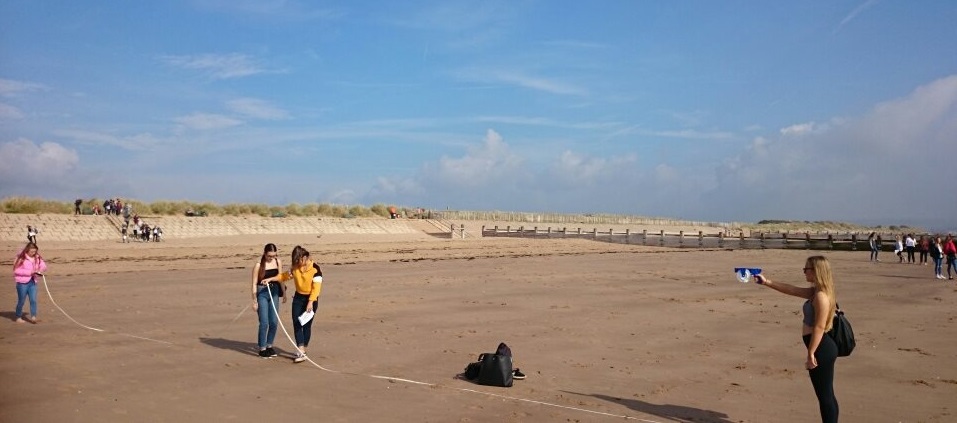 Teaching at Key Stage Four
Lessons and schemes of work are designed to build on students' knowledge and understanding from Key Stage 3 and gradually progress these, alongside geographical skills, from Year 9 to Year 11. Topics are split across the three-year course to ensure a range of human and physical geography topics are studied within each year.
Year 9
River landscapes of the UK
Coastal landscapes of the UK
Changing the economic world - Nigeria
Year 10
The challenge of natural hazards
Urban issues and challenges
Fieldwork skills
Year 11
The living world
The challenge of resource management
Changing the economic world – The UK
Geographical enquiry and issue evaluation
Extra-curricular activities
Fieldwork is a fundamental part of the study of Geography and students are provided with a range of fieldwork opportunities. Below are some of the trips that run regularly in the department.
Key Stage 3
Year 7 – National Marine Aquarium – looking at threats to ocean ecosystems.
Year 8 – Eden Project – studying tropical rainforests and other biomes
Year 10 – Plymouth or Exeter city centre - investigating changing urban environments.
Year 11 – Dawlish Warren – investigating coastal processes and landforms.
Year 12 - Start Bay - investigating coastal processes and landforms in preparation for students' own independent investigation.
Year 12 – Totnes and Haytor – investigating the concept of place identity in Totnes and studying water flows and carbon stores on Haytor on Dartmoor.
Year 12 – Devonport docks and Plymouth waterfront – investigating our local sense of place, urban regeneration and urban deprivation.