Head of Department
Ms A Trower, BSc (Hons), PGCE
Statement of Intent
At DHSG, our Geography Curriculum is designed to:
 celebrate the diversity of our world and cultivate curiosity about its places and people; 
critically analyse physical processes and human concepts; 
embrace geographical thinking and independent enquiry, in our studies and in our own lives; 
nurture global citizens with the knowledge and skills to effect sustainable environmental change; 
A Level Course Outline
This engaging course gives students the opportunity to:
engage with the relationship of human populations to each other over space and time;
study the relationship between human populations with their physical environment at a variety of scales from the local to the global;
consider their own role in relation to themes and issues being studied and the roles, values and attitudes of others including decision-makers;
carry out dedicated fieldwork.
Higher Education and Career Opportunities
Geography is highly valued by universities as an A-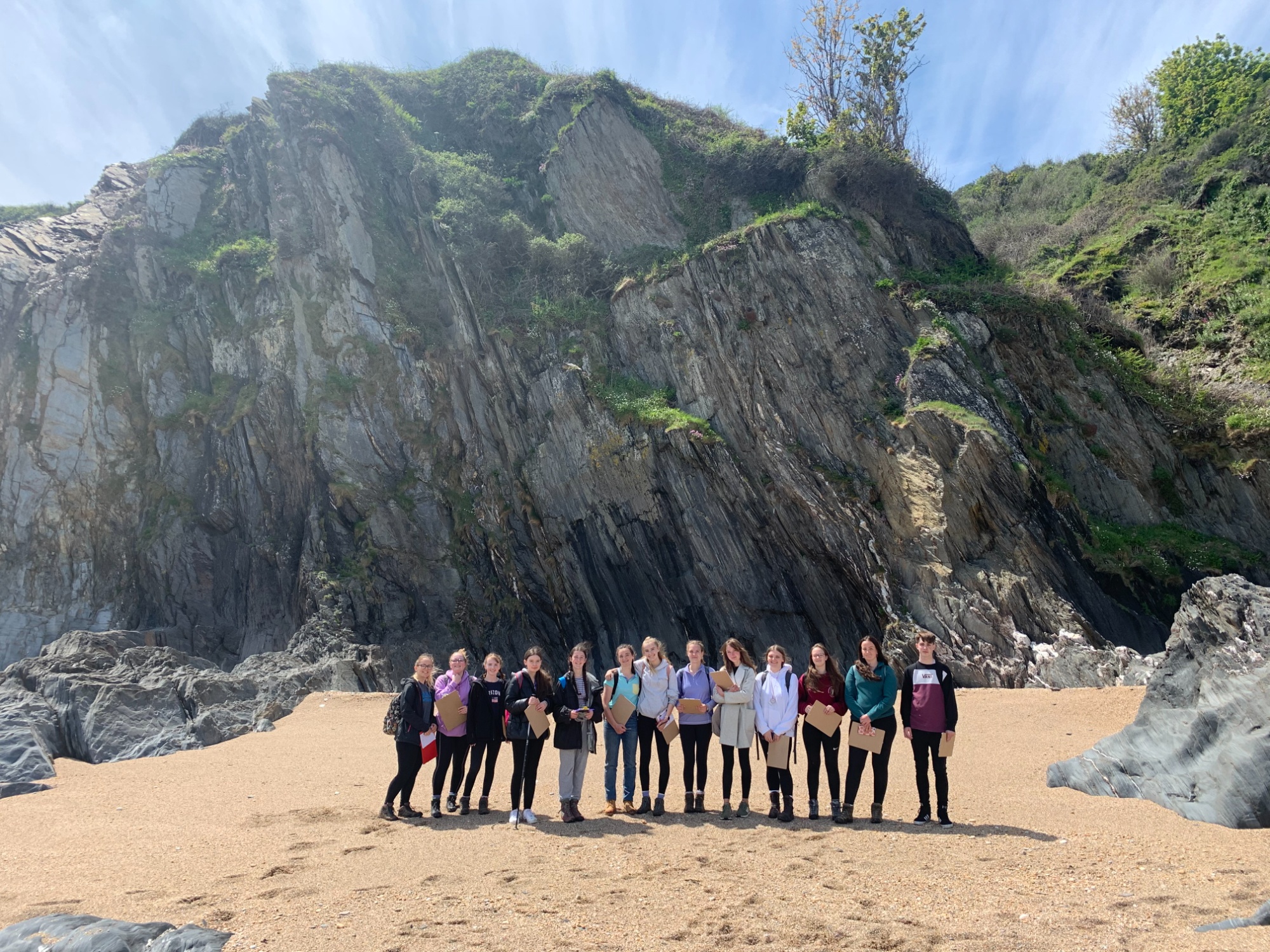 Level choice. Geography is a broad-based subject that really fits well for your future progression into potential University and career choices. For example, for careers in Sustainability and Green Issues, Urban Regeneration, Energy Supply, Retail Location, Managing the effects of Hazards and Climate Change, Geography is an obvious choice. For careers in the world of Business, an understanding of Global Economics forms an important part of Geography.
Fieldwork opportunities
Year 12 - Start Bay - investigating coastal processes and landforms in preparation for students' own independent investigation.
Year 12 – Totnes and Haytor – investigating the concept of place identity in Totnes and studying water flows and carbon stores on Haytor on Dartmoor.
Year 12 – Devonport docks and Plymouth waterfront – investigating our local sense of place, urban regeneration and urban deprivation.
Course Content
Examination Board

AQA

Full details of the specification and assessment criteria can be found on the AQA website

A-Level Geography Specification (7037)
AS Geography Specification (7036)

AS Level

Unit 1

Physical Geography and the Environment

50% of total AS marks

Unit 2

Human Geography and Geography Fieldwork

50% of total AS marks

A Level

Unit 1

Physical Geography

40% of total A level marks

Unit 2

Human Geography

40% of total A level marks

Unit 3

Geographical Investigation

20% of total A level marks
Curriculum Programmes of Study
Year

Cycle
Content

Year 12

Cycle 1

Paper 1: Hazards

The concept of hazard in a geographical context
Plate tectonics
Volcanic hazards
Seismic hazards
Storm hazards

Paper 2: Changing Places

The nature and importance of places
Changing places- relationships, connections, meaning and representation
Relationships and connections
Meaning and representation
Quantitative and qualitative skills
Place study of a local place
Contrasting place study of a distant place

Fieldwork Trip

Cycle 2

Paper 1: Hazards

Fires in nature
Case study of a multi hazardous environment beyond the UK
Case study at a local scale of a specified place in a hazardous setting

Paper 1: Water and Carbon

Paper 1: Coastal Systems and Landscapes

Coasts as natural systems
Systems and processes
Coastal landscape development
Coastal management

Fieldwork Trip

Cycle 3

Paper 1: Water and Carbon

Water, carbon, climate and life on Earth
Quantitative and qualitative skills
Case study of a tropical rainforest setting
Case study of a river catchment(s) at a local scale

Paper 1: Coastal Systems and Landscapes

Quantitative and qualitative skills
Case study of a coastal environment at a local scale
Case study of a contrasting coastal landscape beyond the UK

Non- Exam Assessment

Year 13

Cycle 1

Paper 2: Global Systems and Global Governance

Globalisation
Global systems
International trade and access to markets
Global governance

Non- Exam Assessment
Paper 2: Population and the Environment

Environment and population
Environment, health and well-being
Population change
Principles of population ecology and their application to human populations

Cycle 2

Paper 2: Global Systems and Global Governance

The 'global commons'
Antarctica as a global common
Globalisation critique

Quantitative and qualitative skills

Paper 2: Population and the Environment

Global population futures
Case study of a country/society experiencing specific patterns of overall population change
Case study of a specified local area to illustrate and anlayse the relationship between place and health

Cycle 3

Revision and public examinations

Revision and public examinations