Name of Head of Department
Mrs H Morgan BA (Hons), PGCE, NPQSL
Introduction to the department
The English Department at Devonport High School for Girls is an enthusiastic and committed team.
Our aims as a department are:
To develop fully each child's linguistic potential and to encourage a confident and sensitive awareness of language both as communicator and recipient of communication. We aim to expose the students to a wide range of media products and to encourage them to develop a critical voice. We live in a society where there is a direct correlation between articulacy and influence. If we are to empower our students to exert the maximum influence in all their future endeavours, it follows that we should aim to promote the greatest degree of articulacy.
To encourage a use of language that will allow the exploration of creative potential. This can only be achieved through providing our students with the necessary tools, such as a range of vocabulary and an effective command of punctuation and of linguistic techniques. Such tools are specifically taught through both fiction and non-fiction texts.
To provide each student with the skills to enable a sensitive understanding of works of literature. Literature in English deserves a wide interpretation; we aim to introduce students to texts both from the accepted canon of English Literature as well as to other texts which embrace different cultures. Always our overall aim is to foster in our students a love of reading and a genuine celebration of literature of every genre.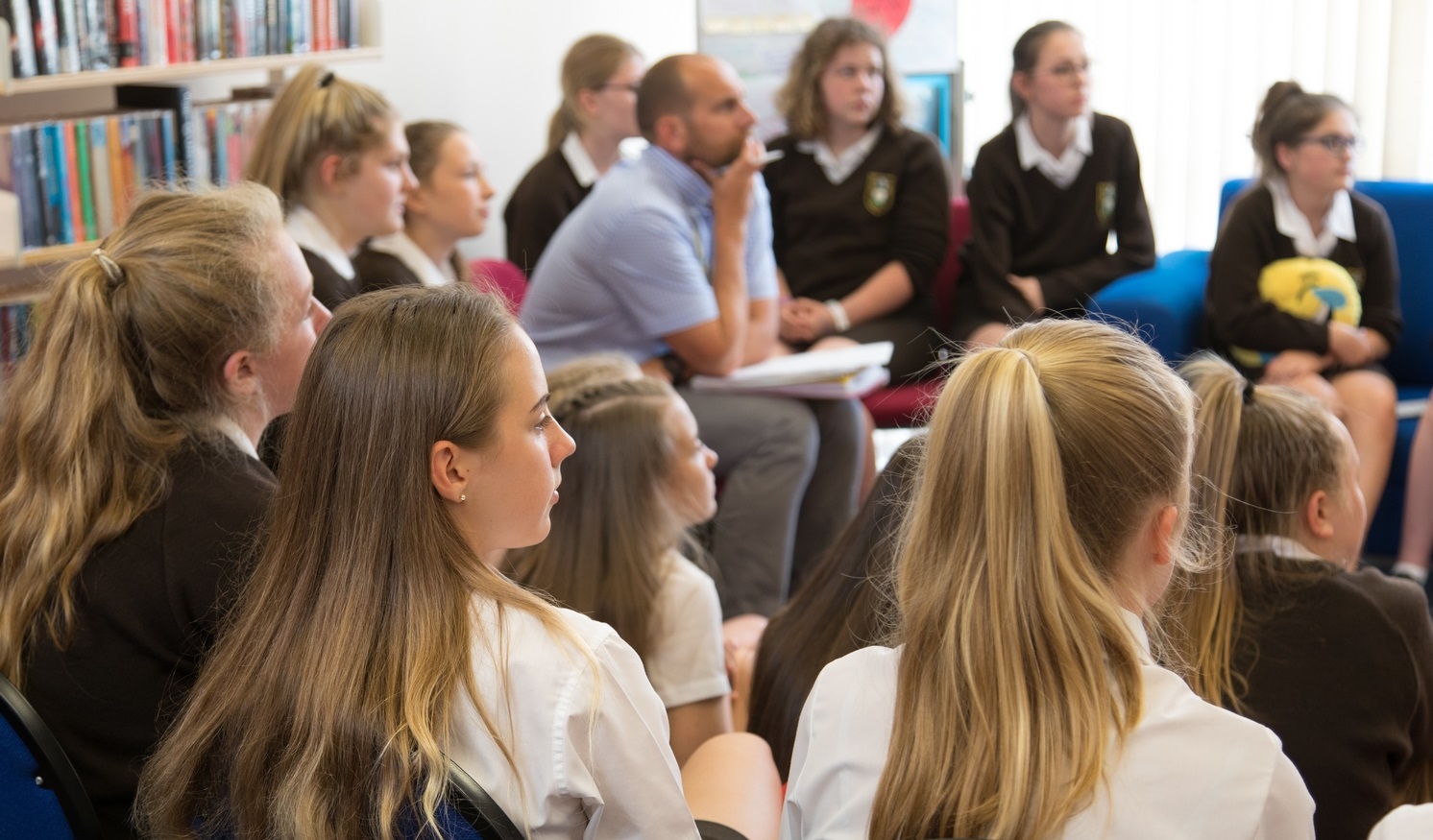 Key stage 3 (Year 7 and 8)
KS3 curriculum explores a range of fiction and non-fiction texts with the aim of providing a supportive and challenging transition and to embed the key skills of literary analysis. Students begin Y7 with a Jane Eyre unit and progress through non-fiction, creative writing and a selection of poetry and prose. In Y8, students study Much Ado About Nothing, Poetry from different cultures and the novel Of Mice and Men. A strong focus on wider reading is maintained throughout both Y7 and Y8. Support information for new year 7 students is available below.
Key stage 4 (Year 9, 10 and 11)
The students follow the AQA GCSE Language and Literature specification. Year 9 is a transition year in which students develop GCSE level skills across a range of fiction and non-fiction texts. In Y10 and Y11 the core Literature texts studied are Romeo and Juliet, Jane Austen's Pride and Prejudice and a short story and poetry and anthology collated by AQA. A range of non-fiction texts from 19th century to the present day are studied in preparation for the Language exams in both Y10 and Y11.
Full details of the specification and assessment criteria can be found on the AQA website GCSE English Language Specification and GCSE English Literature Specification
Extra-curricular activities
There are a range of extra- curricular opportunities such as the English Department magazine 'The Blurb' and several book groups that provide a forum for girls to share their love of reading. A yearly competition 'Poetry by Heart' and the Carnegie book awards provide further enrichment for KS3 students. There are also assemblies to celebrate World Book Day and links with Plymouth University for students studying English Literature at A level.