Name of Head of Department
Mr C Swabey, BA (Hons), PGCE
Introduction to the department
Drama and Theatre Studies is an exciting subject which challenges students across the board. The Drama Department strives to develop and nurture enthusiasm for theatre and performing arts across the age range, offering many opportunities for involvement and creative input. Drama is a subject which focuses on the self-development of the individual, developing resilience, confidence and self-esteem.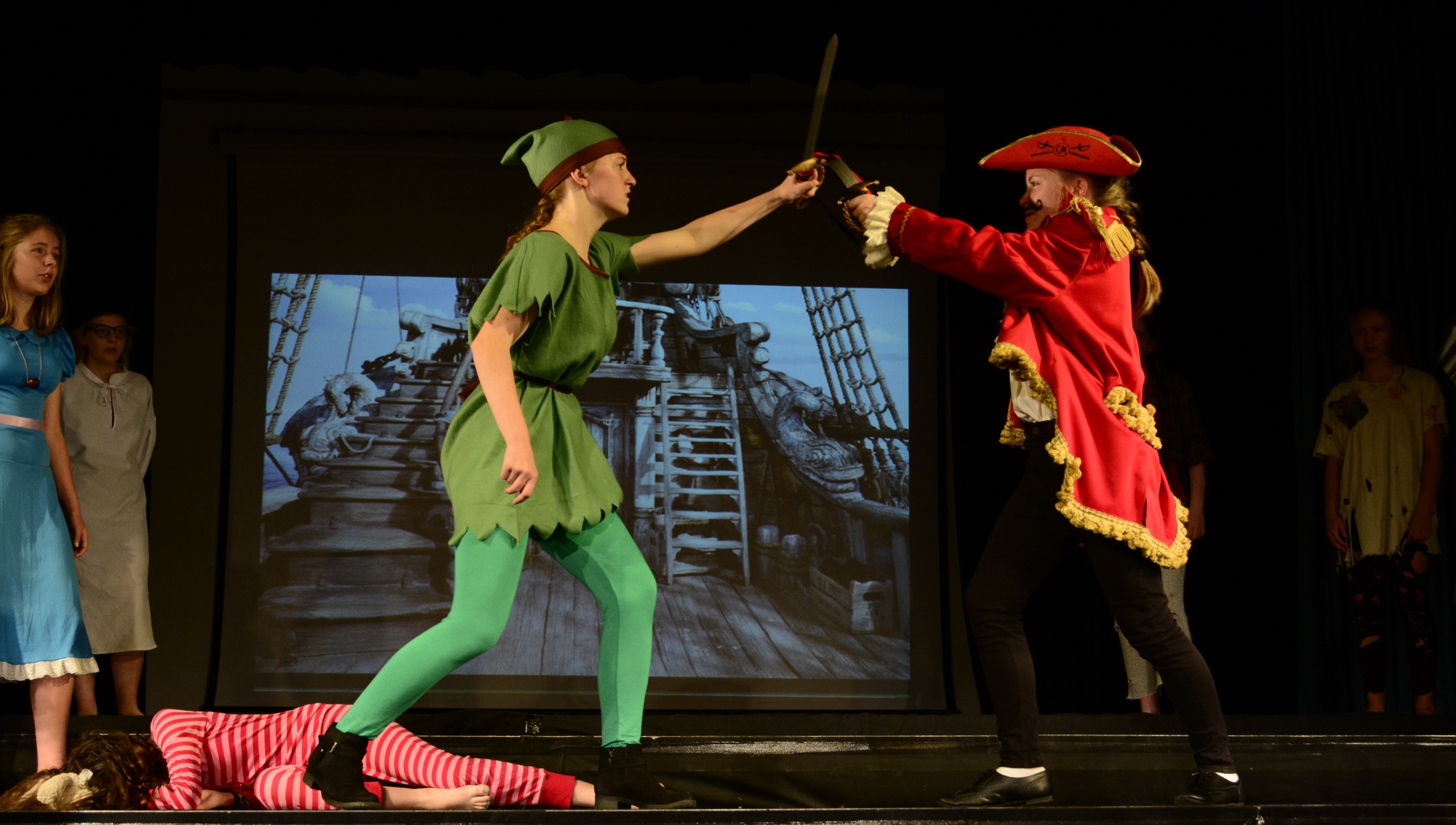 Key stage 3 (Year 7 and 8)
From September 2017, Year 7 and 8 students will have one term of Drama lessons in each academic year, as part of a subject rotation with Food and Textiles. This will enable all students to identify and develop the key performance skills which underpin the GCSE and A-level courses. All Key Stage 3 students will also have the opportunity to literally 'tread the boards', by performing on stage, in the Hall, under the spotlights, in one of our three annual Key Stage 3 Production evenings (Autumn, Spring and Summer Terms), showcasing their chosen class work to an audience of parents, carers, friends and family.

There are also plenty of other opportunities for Years 7 and 8 students to get involved with Drama. In Key Stage 3 students can enjoy opportunities in Drama through their English lessons as well as in their Citizenship and Tutor time activities.

Key Stage 3 students are also able to audition for parts in the School Production, which takes place in the Summer Term. Recent productions have included 'Guys and Dolls', 'A Midsummer Night's Dream', 'Alice in Wonderland', 'Peter Pan', and 'Young Scarlett Hood'.
Key stage 4 (Year 9, 10 and 11)
In Year 9 students develop an understanding of the fundamentals of the actor's craft and how design and technical elements can enhance a production. Students develop and perform both original material, such as a monologue or scenes in pairs. Students also explore ways to develop characterisation from scripted texts, in preparation for their final assessed GCSE work in Years 10 and 11. Students are also introduced to the key practitioners they need to study, to produce a range of performances in contrasting styles; this includes exploring the work of Stanislavski, Brecht, Steven Berkoff, Frantic Assembly and Le Navet Bete. Students also begin developing the evaluative skills needed for evaluating their own devised work (Component One) and also the live theatre element of the written exam, by analysing a live professional performance they have seen at the theatre (Component Three).

In Year 10 students begin working on the set text for their Component Three exam, by exploring how as an actor they would perform key text, how as a director they would select appropriate rehearsal techniques, and as a designer how they would use costume, set and lighting to bring the play from 'page to stage'. Students also explore a range of published plays in order to prepare for the Component Two performance exam. In the summer term, students are given their exam stimuli for Component One, and begin exploring which stimulus and performance style they are going to select for their first performance exam, in the Autumn Term of Year 11.

In Year 11 students complete their final assessments in all three Components of the qualification; in term one students' focus on developing a devised piece of Drama based on a stimuli provided by the exam board (Eduqas). In term two, students prepare for their Component Two text performance of two selected extracts from the same play. The final part of the academic year is spent revisiting the set text for Section A of the Component Three written exam, as well as preparing to answer a live theatre response (Section B) based on any live theatre production the students have seen throughout their GCSE Drama course.

More details about the specification DHSG's Drama Department use at GCSE level can be found on the Eduqas website, via the link below:
Full details of the specification and assessment criteria can be found on the WJEC website GCSE Drama Specification
Extra-curricular activities
We have a very popular Key Stage 3 Drama Club which is led by our Year 11 Drama Leaders, as well as a member of teaching staff. Past Key Stage 3 Group performances have included, 'Murder in Lapland', 'Princesses Versus Zombies' and 'Cinderella'.

In addition the School's Summer Production is open to all students, not just GCSE Drama students, to audition for. Auditions generally take place between Christmas and February half-term, with rehearsals starting after Easter.

For GCSE and A-level students a series of additional support sessions are run outside of lesson time, at lunch time and after school.