---
Royal Institution Physics for Maths Masterclasses for Primary School Students
At the start of the year, our Sixth Form Physics students attended a training session to learn how to develop and then deliver a series of Royal Institution for Physics and Maths Masterclasses. Since then, they have been working hard to produce their own lessons to deliver to year 5 students from local primary schools. A guest speaker from the University of Plymouth delivered the first session. The session was hugely enjoyable and the Year 5's all showed up, the sixth formers and teachers alike, with their incredible mental gymnastics as they learnt to add up and subtract in base 8.
Ela, Millie and Abi followed this up with Masterclass Number 2 - Wonderful Waves. The Year 5s learnt all about the different types of waves, the speed of waves and how to do basic Waves maths. The session ended with the ringing of a giant gong on the field to show whether Sound or Light travelled quickest!
Next up, Santiago and Victoria ran a session on Earthquakes - could the Year 5's rise to the challenge of producing an Earthquake-proof spaghetti tower?
Santiago and Christine made motors in their session on magnets and motors and there's still more to come. The final two sessions are Density and Rockets. An amazing achievement from the Year 12s given they have never delivered any lessons before!
We are looking forward to the final two sessions on Density and Rocket Science over the next two weeks! Good luck Year 12 Physicists!
Production of Bugsy Malone
Please come along and see the students in a fantastic production of Bugsy Malone. Parents and carers can buy tickets via iPayimpact by logging into their child's account. If you require any further help, please contact the finance office.
Tickets will also be available on the night to purchase at the door, but please be advised tickets are selling fast.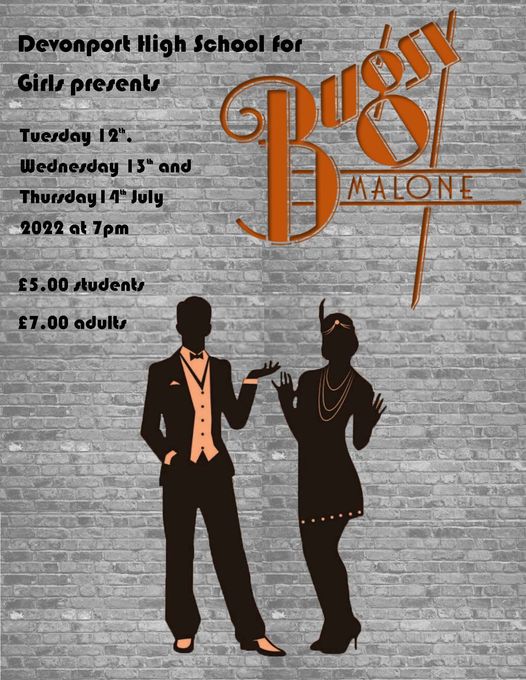 ______________________________________________

Art Exhibition, "Interpretations of Isolation & Loneliness"
Talented Sumedha from 9E recently took part and came second in the Art Exhibition, "Interpretations of Isolation & Loneliness" (11–25-year-olds) organised by Age UK Plymouth in association with Plymouth City Council.
She is also a member of an artist's group in Plymouth whose aim is to beautify the city with public displays of art. Sumedha's humble art contribution this time was a fish-shaped board which is proudly displayed in Union Street, Plymouth.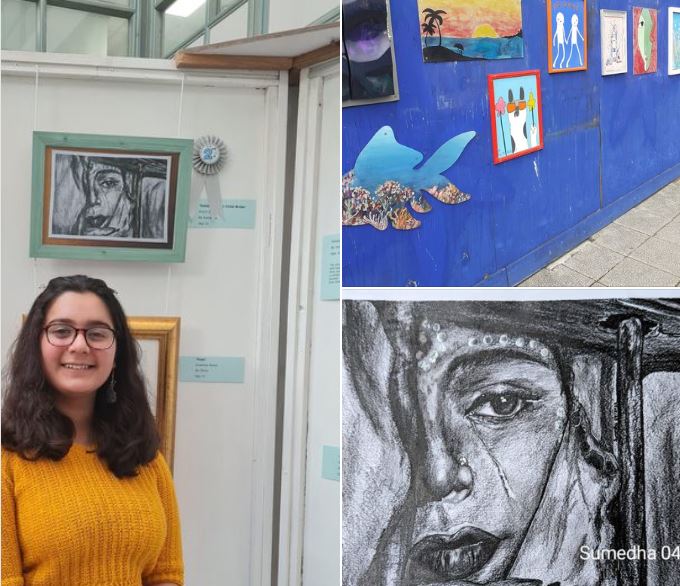 ______________________________________________________
EPAS programme
Just before half-term, a group of yr 12 students from DHSG visited Europe House in London as part of the EPAS programme. They met up with three other schools partaking in the programme to discuss projects that the schools could work together on in the future.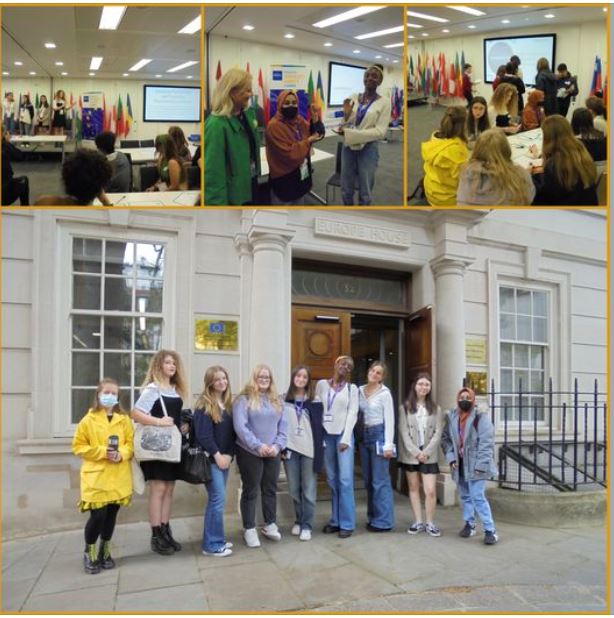 Geography
After a morning mapping land use and flood defences along the River Exe, Year 10 Geographers successfully navigated their way to Cathedral Green. The afternoon marked a change in fieldwork focus, with students exploring the extent to which Princesshay has successfully regenerated Exeter City Centre.

______________________________________________
Luke Pollard
Thank you to Luke Pollard, local MP, for coming and speaking to some of our students about LGBT+ issues, as part of our Pride month celebrations. He was very engaging and inspiring and answered a wide range of questions from the students. Thank you to all who attended and for your thought-provoking questions and comments.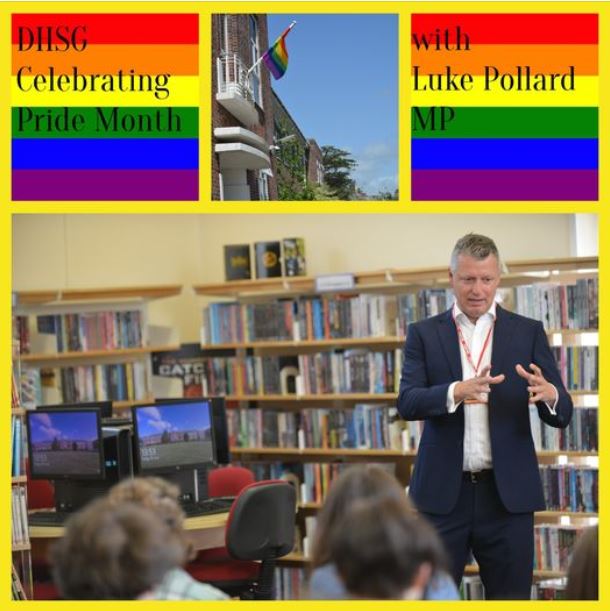 _______________________________________________________
2022 Chinese Bridge Mandarin-speaking Competition for UK Schools Finals
Congratulations to Sofia, Anna, Niamh, Mia and Jenna, who made it through to the 2022 Chinese Bridge Mandarin-speaking Competition for UK Schools Finals as Group Beginners Finalists, and recorded their competition piece. Also, special congratulations to Mia, one of only 12 students from across the UK who made it to the final of the Individual Beginners Mandarin-speaking Final. Thanks to Mrs Li & Xin for their nurturing and support of our students throughout the process.