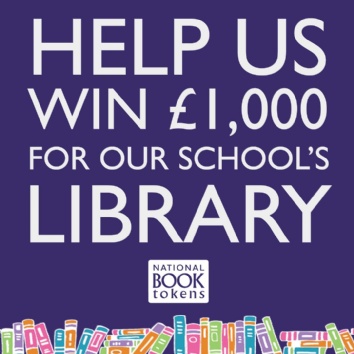 Is free access to a wide range of books important? If so, dear reader, read on!
National Book Tokens are giving away £1000 of book tokens to help five lucky School Libraries across the country
Please support DHSG Library to replace books lost in the Covid era and to buy new publications for our students. All we need from you is a nomination.
To be in with a chance of winning, DHSG needs as many nominations as possible. Please follow the link below and click on enter now to submit yours – it'll only take a minute, yet would give our students many, many hours of reading power and enjoyment.
You could also win £100 of National Book Tokens for yourself, just by nominating us!
The deadline is 29th July, 2022 and winners will be announced in September.
Mrs Dartnell and Miss Parsons
DHSG Librarians