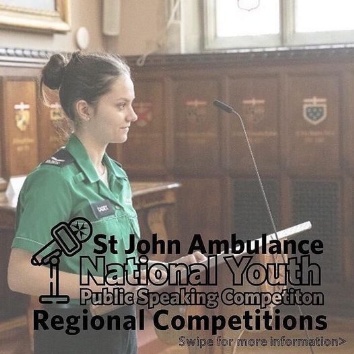 Congratulations to Akshita from y10 who has successfully made it through to the National St John Ambulance Youth Public Speaking competition.
The competition marks World Speech Day (15th March) within the organisation. It is a day dedicated to celebrating speeches and speech-making through live public speaking events across the world.
The competition Akshita entered addressed all aspects of public speaking, however, it particularly focused on teamwork and presenting ability. Any young person within St John Ambulance aged between 10 and 18 years old could enter the Regional Round where they were asked to submit a video presenting passionately regarding a topic of their choice. Akshita talked about 'Superbugs'.
The videos were judged based on set marking criteria by young leaders in the organisation who are well-versed in public speaking. Alongside them was an external judge who was the Westminster Award Winner 2021. Akshita was judged on their speech's structure, topic knowledge, delivery, and engagement.