Parent Teacher and Friends Association
The Parent Teacher and Friends Association, a registered charity, has been in existence for many years and works hard to support the staff and the students. The PTFA is very active and successful at raising money for the school in increasingly difficult times. Fundraising activities include:
Running a disco for Years 7 - 9 pupils from the three Grammar schools at a local nightclub.
A Numbers Club. Parents, pupils and staff are invited to buy numbers. Each term a draw is held and half the proceeds go back to the winners in cash prises.
Christmas Raffles.
Coach trips, quiz nights and more.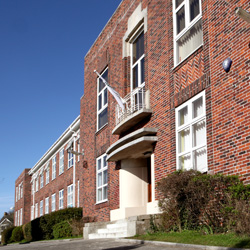 In the last financial year we have been able to donate several thousands of pounds to buy, amongst other things, fantastic on line resources which will benefit all our children and their teachers.
There is a small but active committee comprising a Chair, Secretary, and Treasurer amongst others.
Meetings are held twice a term in the evening at 7.00pm in the 6th Form Centre, and last about an hour.
These meetings are open to all parents and new faces are very welcome.

Parents run the Second-hand Uniform Shop, provide refreshments at events, arrange 11+ Practice in July and help with the invigilation of the 11+ examinations.
11+ Admission Arrangements
For the latest 11+ admission arrangements, please see our Admissions Page.